Coffee With A Purpose. We Are Honored To Give Back To Our Heroes!
A Subscription-based Company that Gives 100% of The Net Profits to Military Families Through Our Partner Veteran Organizations.
Supporting veterans and their families is crucial to ensuring that our nation's heroes are honored not only for their service but also for the sacrifices they've made. As a society, it is our duty to provide them with the support they need and deserve.
The HonorBound Promise
With every sip, you're contributing to a brighter future for our brave Veterans. HonorBound Coffee donates 100% of the net profit from our coffee subscriptions directly to support organizations like The Semper Fi & America's Fund and Freedom Mobility Foundation. These organizations provide immediate and long-term medical care and career transition opportunities for Veterans of all branches of the U.S. Armed Forces.

Exceptional Small-Batch Coffee
We source and roast the finest coffee beans from around the world, ensuring that every cup is a delightful experience. Our dedicated team of passionate roasters carefully crafts each blend, while you experience the joy of giving back, one cup at a time.

Roasted and Shipped Fresh
Freshness makes a big difference in how coffee tastes. We go the extra mile to deliver the ultimate coffee experience right to your doorstep. From the moment you subscribe, we meticulously handle the roasting and shipping process to ensure freshness and quality.
Get 50% Off Your First Subscription Coffee Order Using Code: HONOR
HERO STORIES
Stories From Freedom Mobility Foundation.
Meet Christopher Wolff
My name is Christopher Wolff and if you had told me 25 years ago that a life in service was my calling, I would have told you you were crazy. A family vacation in September 2001 was the beginning of how I would become this guy. One missed ferry ride in Staten Island led to me being in the middle of the Hudson River when the first plane hit the World Trade Center on 9/11. At 18 years old I witnessed the most horrific act of terrorism I had ever seen in my lifetime and that day I knew that the rambunctious kid with a two inch discipline file from high school had an opportunity to serve God and Country in a way I had never imagined.
My first deployment was to Iraq in 2002 from my duty station in Ramstein, Germany. We were the first wave of troops to put boots on the ground in Tallil, Iraq before we waged war. My airwing was logistics and troop support for Operation Enduring Freedom. My second tour to Iraq was continued logistical support as part of Operation Iraqi Freedom in 2003 where I served as an aircraft maintainer primarily. Between my second and third deployments to Iraq, I served with a unit that aided in tsunami relief in Thailand while stationed in Korea from 2004-2005.
My third Iraq deployment was in 2005 where we were responsible for casualty transport. To this day every time I attend a military funeral I am brought back to my time on the aircraft where the silence deepens your love for humanity and those who gave the ultimate sacrifice. My fourth deployment was my first to Afghanistan in 2006 where we moved troops and equipment from Qatar to forward operating bases in Afghanistan. Taking a short break from the Middle East, I was able to go on what I still consider my favorite mission and that was Operation Deep Freeze. In early 2007 I spent two weeks working with the National Science Foundation in Antarctica. I had just put SSgt on and was loving this new adventure when a misstep and lack of proper safety equipment led to me falling off the fuselage of a C-17 and broke both bones in my left calf.
After nine months of recovering post-operative to repair the bones and physical therapy to strengthen the muscles, I was ready to get back to my mission. Two more deployments followed in Afghanistan in 2007-2008 where I served to repair and maintain aircrafts needed for inflight medical evacuation as their flying crew chief. The third tour to Afghanistan ended much like any other where upon returning home we received a little down time and the seasonal vaccines meant to keep us from getting sick and remain mission ready.
Shortly after receiving the Influenza vaccine in November 2008, I woke up paralyzed from the neck down. The virus from the shot had attacked the myelin sheath of my spinal column and it was attacking my nerves from the bottom up. I was placed into a medically induced coma where the prognosis was grim but it was the only hope that it would save my life, but not the quality of it. That coma lasted 33 days and when I woke up I was told that I would never eat, drink, walk, or do anything on my own ever again. It has taken me years to fight back, years to find the faith that I questioned in that moment, I mean why would God bring me this far just to end my career like this. If I have been reminded of anything from this experience it would be the following: that if God brings you to it He's going to bring you through it. And has He ever. I have been able to take my service well beyond the uniform that I still wear on my heart every minute of every day and He has reminded me that He is still in control when I definitely spent some years trying to bargain with Him just to let me walk again.
It has been over 14 years now and I have a beautiful family. I married Kellie in 2015 and we have 3 Wolff Cubs: Karlie, Garyn and Patton. I love challenging my physical limits by doing obstacle course races, skydiving, and anything I can do with my active and retired brother/sisters and the disabled community.
For me the ReWalk would be freedom from pain and I wouldn't be missing out on so much of my families life and activities from being stuck in bed dealing with pain of being paralyzed and constantly seated. It would also mean a hope that I might be able to keep up with my children as they grow because the years are going by so fast with them.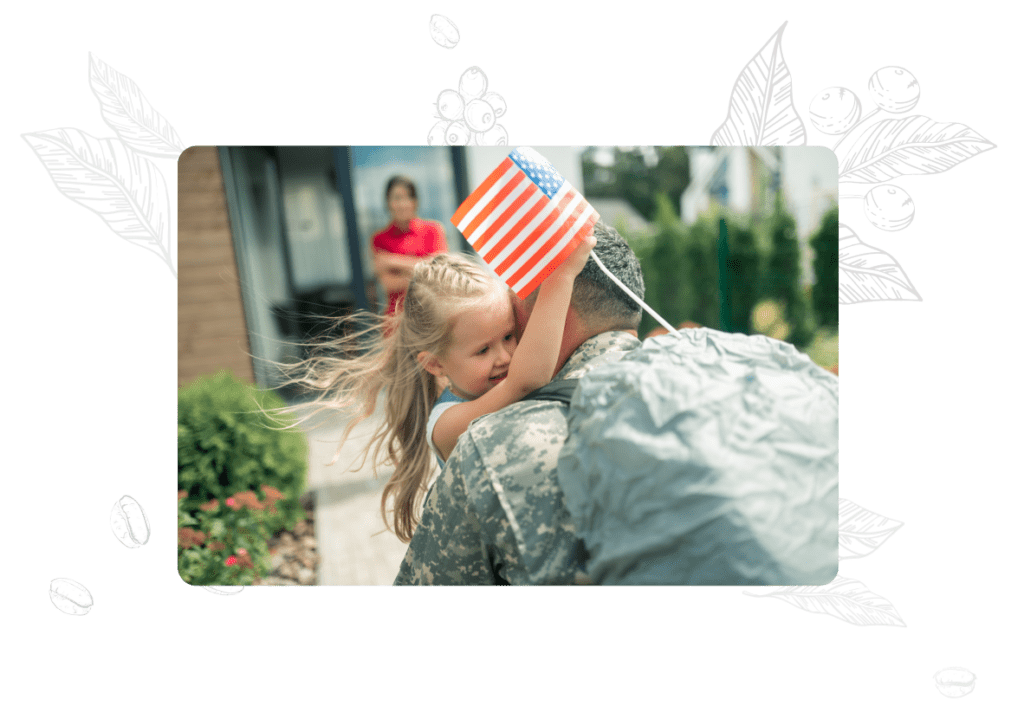 VETERAN CONNECT
HonorBound Connect introduces Veterans to our Partners who provide immediate and long-term medical care and career transition opportunities for Veterans of all branches of the U.S. Armed Forces
---
Join Us In This Mission
By joining our subscription, you not only receive a fresh supply of exceptional coffee delivered straight to your doorstep, but you also become a part of a larger mission. Together, we are creating opportunities for veterans, providing them with access to vital resources, healthcare and career support.

PROUD TO BE PARTNERING WITH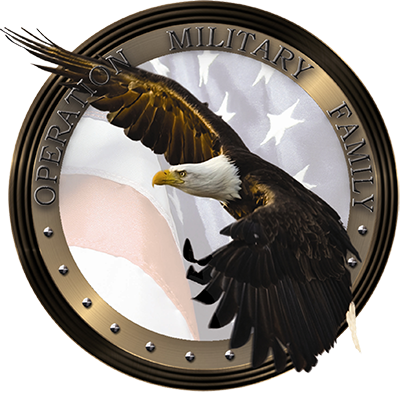 HERO STORIES
Stories From Semper Fi & America's Fund.
Slide
Army Staff Sergeant Ian Ralston: A Family to Count On
Staff Sergeant Ian Ralston never doubted that his life's mission would be to serve our country in the Army.

"It's the only thing I ever wanted to do," said Ian. "September 11th solidified my purpose for joining."

Ian became a combat medic, responsible for providing critical medical treatment to the wounded on the battlefield, and he served overseas during Operation Iraqi Freedom, faithfully protecting and keeping his fellow service members alive. But on his second deployment in 2010, Ian found himself in a fight for his own life.
While on patrol, Ian's unit passed under a bridge, and an improvised explosive device detonated from overhead. Shrapnel from the blast hit Ian's vertebrae, instantly paralyzing him from the neck down. He was quickly medevaced to Landstuhl Army Medical Hospital, where the medical staff stabilized him for transport home — the beginning of his awe-inspiring journey to recovery.

Back in the States, Ian underwent multiple surgeries and seven months of extensive rehabilitation before returning to his family's home for years of further treatment and steady healing. With support from his loving family, Ian's vast determination and endless courage shone in the darkest of times as he transitioned into civilian life and encountered Semper Fi & America's Fund, which welcomed him and his wonderful wife, Nicole, into The Fund family with open arms.

"Semper Fi & America's Fund is an incredible organization that does everything that they can to help out veterans and their families by providing financial services, adaptive equipment, family services, and well-being," he said. "They are incredibly passionate about what they do, and it is greatly appreciated to be associated with people like them."

To ensure Ian's unique needs as a quadriplegic were always met, The Fund purchased essential equipment for Ian to safely travel, including a grant for an adaptive van designed to fit his wheelchair, a portable wheelchair ramp to help Ian navigate steps, and a portable generator to ensure Ian never lost the use of his ventilator or wheelchair while away from home. The Fund also installed a heating and cooling system in Ian's garage, allowing him to safely pursue his passions in his workshop year-round, and repaired the canopy of Ian's driveway to protect him from harsh elements while getting in and out of his vehicle.

"We know that we can count on The Fund family to bend over backwards to meet our needs and requests," said Ian. "The outpouring of support and passion that we have encountered has been incredible."

A remarkable testament to courage, strength, and positivity, Ian cites Nicole as the biggest motivator throughout his recovery, and now as the father of young twins, Ian has a newfound commitment to never let anything stop him accomplishing whatever he sets his mind to do.

"When my twins were younger, they loved to ride around on my wheelchair and pretend that they could "push me" around the house," he said. "I was in a very dark place for a long time, but there were a few events that occurred that changed my outlook, and I try to stay as positive as I can now."

With The Fund providing a unique network of care that his family can always depend on — a promise that continues from injury through recovery and for a lifetime —, Ian has overcome incredible hardships and extraordinary challenges, surpassing all expectations with determination, hope, and The Fund family always by his side.
Slide
Marine Sergeant Milan Franklin: Never Alone & Always There
Marine. Husband. Father. Homesteader.
It was on Sergeant Milan Franklin's second deployment to Afghanistan that his life forever changed when he stepped on an improvised explosive device (IED), resulting in the amputation of both of his legs and part of his right hand. Upon returning to the States for further treatment, Milan woke up surrounded by his family and friends who shared that Semper Fi & America's Fund had made it possible for Milan's loved ones to be by his side and continue to be throughout his healing process — paying the cost of travel so there was no concern or decision of who could be there to support him.

 
"Semper Fi & America's Fund has been there for me and my family since the moment I woke up in the hospital," he said. "Throughout my recovery, The Fund has always been there to help ease the struggles, and in many ways, significantly improve my quality of life."

After supporting Milan through his awe-inspiring recovery, including multiple surgeries and years of rehabilitation, The Fund offset the cost of fencing around his family's homestead property in Washington State, as well as provided him with an all-terrain wheelchair to allow him to live a life full of adventure and independence

"Being a part of The Fund family means never having to face any challenges or struggles alone," said Milan. "Semper Fi & America's Fund is, and always has been, there for my family and me."
Slide
Army First Lieutenant Kyle Cox – The Past, Present, & Future: Always Moving Forward
The Past:
Inspired by the military legacy of his family, First Lieutenant Kyle Cox joined the Army in 2003. His service included being a part of the Arkansas Army National Guard, and he also deployed twice to Iraq until medically retiring in 2012 after being diagnosed with a traumatic brain injury, post-traumatic stress disorder, and anxiety disorder — the symptoms of which included recurring migraines and major depressive disorder.

After spending many years in service to our country, Kyle searched for a new passion throughout the transition from military to civilian life. He then rediscovered an important part of his past, one that would now greatly impact his future.

"I grew up working on cars and building things with my father, and I also dabbled in woodworking with my grandmother as a young boy," Kyle said. "When I bought a home with a shop area last year, I knew I wanted to get back into using my hands to create but did not realize how much of an impact it would have on my mental health, motivation, and overall well-being."

The Present:
Kyle first encountered Semper Fi & America's Fund after hearing about it through a friend, who knew a woodworker in The Fund's Apprenticeship Program, which helps service members find meaningful trades, new careers, and small business opportunities by providing educational resources and apprenticeships.

"Semper Fi & America's Fund has been incredibly helpful to me and my family by connecting me with entrepreneurship opportunities such as Entrepreneurial Bootcamp for Veterans and also helping me start my business by sending me to sell my products and get the word out about my products," said Kyle.

This past year, along with 10 other entrepreneurs in the Apprenticeship Program, Kyle helped man The Fund's booth at the WRCA World Championship Rodeo in Amarillo, TX — his first in-person sales event as a professional woodworker.
To support Kyle's growing business, The Fund, in collaboration with The Home Depot Foundation, assisted with the build-out of his woodworking shop, offset the cost of tools needed to make more precise cuts, and purchased supplies to create additional shelving, cabinets, and storage. The Fund then provided grants for Kyle to improve the air quality of his shop, install AC/ heat, and make upgrades to his building's insulation, electrical system, and flooring to ensure Kyle had everything he needed for success.


The Future:
For Kyle, his biggest motivators to pursue a fulfilled, meaningful life are his wife, Molly, and their two children, Dylan and Calvin. Being an entrepreneur and contributing to the well-being of his family gave this Soldier a newfound purpose and the drive to explore his creativity, deepen his skills as a woodworker, and craft original products.
His hopes for his business include attending more sales events, making corporate gifts for businesses, and eventually renting a space to sell his handcrafted, one-of-a-kind products. And The Fund will be there every step of the way.

"Anytime I need anything, I know that I can reach out to The Fund, and they will do their best to help me or just listen to any issue that I'm having," said Kyle.

Kyle's incredible accomplishments as both a Soldier and a craftsman serve as a powerful example of perseverance, creativity, and the joy that comes from rediscovering passion. As he continues to move forward with these amazing achievements, The Fund family will always be inspired by his noble past, ambitious present, and hopeful future.
Where do the profits from your cup of coffee go?
It's our goal to make the world a better place through our coffee. What began as wanting to roast and sell the best coffee, has become an opportunity to influence and support military families. These families have sacrificed so much to protect the freedoms that we all enjoy. Think about this: you get to enjoy an amazing cup of coffee, delivered to your doorstep, with the understanding that 100% of the net profits from your cup support the freedoms we enjoy.